Moisture Vapour Spa
Regular price

Sale price

£75.00
*Consultation required - Treatment results may vary
WHAT IS IT:
A large quantity of mist circulates in a hood. The mist temperature is controlled and the entire hair receives the beneficial heat properties. This is a popular method of retaining and locking moisture deep inside in the hair. It is a misconception that hair lacks oil inside it, it lacks the correct moisture content. Hair is made up of  protein and water.  This treatment rejuvenates each hair and restores healthy and more youthful hair
WHAT IS IT FOR:
Dry and damaged hair
Frizzy hair
Improves shine
Improves hair strength
Improves hair smoothness and manageability
Improves body and bounce
WHAT HAPPENS:
Specialist Trichological Products are applied onto the affected area of the hair and scalp. The products and processing methods vary depending on the specific treatment goals
DOWNTIME:
No downtime after treatment
SESSION DURATION TIME:
No more than 45 minutes
DISCOMFORT LEVEL:
No discomfort during treatment
RECOMMENDED FREQUENCY:
2 weekly or monthly. A course of treatments is recommended
HOW QUICKLY WILL I SEE RESULTS:
The speed of the results depends on the extent of your condition or area being treated
GOOD TO KNOW:
TrichoCentre can arrange to book an appointment with a qualified hairdresser at the end of your in-salon treatment, if required at an additional cost.

---
Hurry, only 1 item left in stock!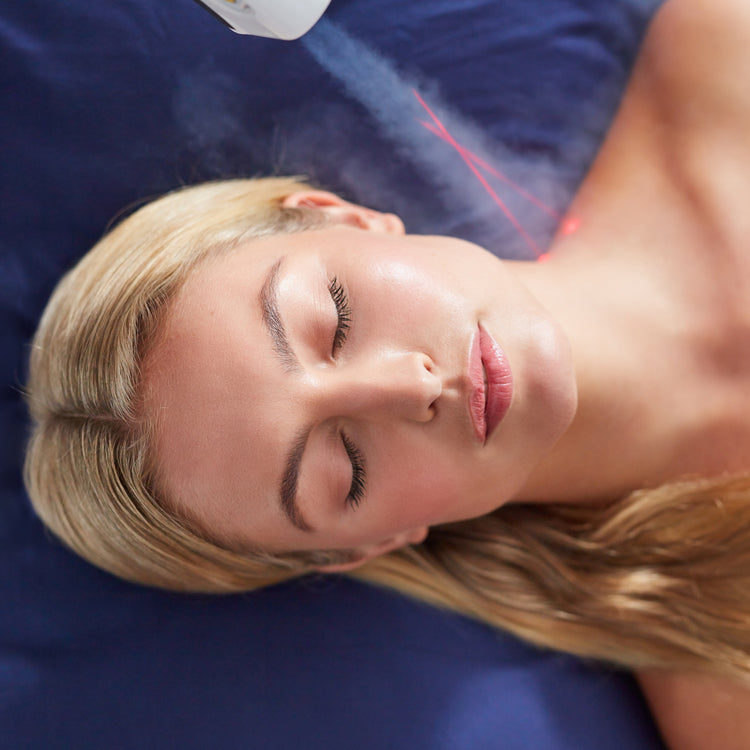 Initial consultation
An in-person full initial trichology consultation will usually take 30 minutes to an hour. During your initial consultation you should expect a thorough examination of your hair and scalp.
Book now
Guarantees
Talk to a professional
Years of experience
Multiple locations
FAQs
What is Trichology?

Trichology is the science behind having healthy hair and scalp and deals with disorders involving the anatomy and physiology of hair.
What is a Trichologist?

A qualified Trichologist is a specially trained professional who has studied the hair and scalp, their structures, diseases and functions.
Why visit a Trichologist?

One of the most common reasons for visiting a qualified Trichologist is hair loss; the impact of hair loss to a person's mental and emotional health can be devastating. A qualified Trichologist will be able to help with problems that may not fall into the category of an 'illness', which can sometimes confuse healthcare professionals.
Are Trichologists just glorified hairdressers?

Absolutely not. Trichology and hairdressing are very different, the only common link being hair. Hairdressing is for cosmetic reasons, fashion and grooming. Clinical Trichology is diagnostic and therapeutic and underpinned by medical training and scientific knowledge. Not surprisingly, some Trichologists do come from a hairdressing background but, equally, many do not.
Testimonials

I have been seeing Ben for a few months and have been really impressed with his work and support. He is highly knowledgeable about hair loss and has been brilliant in proposing a range of treatment options. Each stage of the treatment process is fully explained in terms that help me understand the issues and make informed decisions about the best way to proceed and achieve the outcomes I am hoping for. Using DNA profiling and cutting edge techniques, I am very pleased with the results so far. He was recommended to me by a friend and I only wish I had found him sooner.

Billy Zaidi
I went for my first appointment with apprehension but I needn't have worried as on meeting Ben realised that he wasn't scary at all but kind and caring. He is an expert in Trichology and has the ability to share his expertise by giving helpful information in a way that put me at ease and made me feel better able to cope with my scalp problem. Ben advised a treatment at the Salon, where I met Sabrina who did the treatment and who was also kind and friendly.

I hope to be continuing to get help from Ben in the future.

Brenda Dunstone
Ben is very easy to talk to. The consultation was easy and not rushed. I have lived with alopecia for many years however recently things have progressed beyond a manageble level. I know how upsetting it feels not to be in control of the situation and how easy it would be to part with money out of desperation, however Ben did not coerce me into expensive treatments or products, instead suggested, and made me comfortable about making small changes to begin with and monitoring for a while before deciding anything further. He also offered to speak directly to my hairdresser regarding colouring techniques to protect my scalp during root tints and offered a check up free of charge in between appointments.
This compounded my confidence in him and believe that he is truly passionate in doing the best he can for his clients.

Tracey English
After a very disappointing and unhelpful consultation with a dermatologist, I decided to research trichologists. I'm so glad I found Ben! His approach is nurturing, friendly, thorough and scientific - much more than my dermatologist was. He helped me see things clearer than I have in a long time. I'd happily recommend Ben to anyone for hair and scalp issues!

Danni Chambers
Ben was very welcoming and kind, putting me at ease very quickly. His calm and professional manner is second to none and he takes the time to explain things properly to you. Would highly recommend if anyone is worried about hair loss, don't give up , talk to someone who actually understands hair.

Sue Hubbard